Die Little Bay, in der Mitte zwischen Airport und Philipsburg. Wie der Name schon sagt eine recht kleine Bucht, mit dunklem Sand.
Wer hier wohnen möchte, kann das im Bel Air Beach Hotel oder im Divi Little Bay. Hier urlauben hauptsächlich Amerikaner, die glauben, hier wäre es karibisch.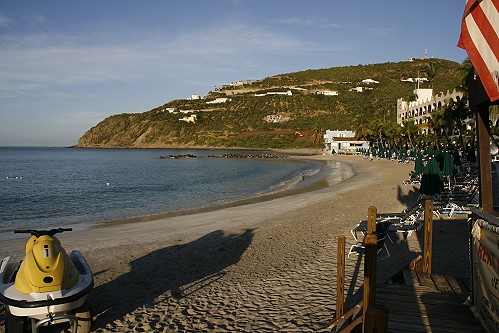 Popular with snorkelers and divers as well as kayakers and motorized water-sports enthusiasts, Little Bay isn't as crowded as some beaches, but the sand is somewhat gravelly. What it does have are panoramic views of St. Eustatius, Philipsburg, the cruise-ship terminal, Saba, and St. Kitts. The beach is west of Fort Amsterdam and accessible via the Divi Little Bay Resort.